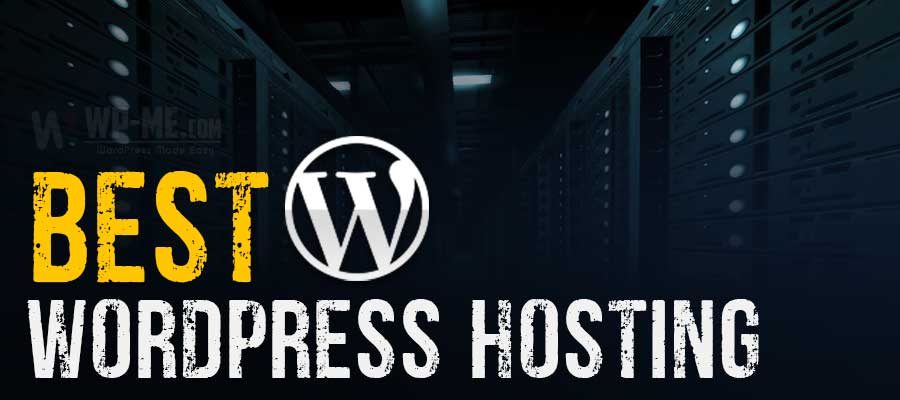 It's quite hard to choose the best WordPress hosting company for your website or blog.
This problem is one of the major challenges for WordPress users, especially beginners. The reason why they can't choose the right hosting for WordPress is their lack of knowledge and experience with Web hosting.
Since some of them may be newly moving from Blogger to WordPress or from WordPress.com to Self-hosted WordPress, they don't have any experience with Web Hosting as they used to host their blogs on a free blogging platform.
The rest are starting blogging for the first time and are not familiar with things like Web Hosting, WordPress Hosting, Linux, Domain name, Shared Hosting, VPS, Dedicated Hosting, cPanel, etc.
In this regularly updated page, you will find a list of the best WordPress hosting providers in the market that you can use to host WordPress site(s), without being afraid of the quality of the web hosting and having any future problems with the hosting company.
Along with each WordPress hosting provider, you will find exclusive discount coupon code and exclusive offers for WP Made Easy visitors.
So, besides helping you choose the Best WordPress Hosting Service Provider for your blog we make sure you get the service at the lowest price possible.
How to Choose the Best WordPress Hosting?
Finding the best hosting for your WordPress website/blog is not easy. With such a huge number of options out there, selecting a host that prevents future headaches requires experience.
To help beginners choose wisely, we did our own hosting research and reviewed a large number of WordPress hosting providers. After reviewing the companies, we narrowed the list to the best of the providers we reviewed.
After taking a look at our hand-picked list, we hope that you will be able to pick the best hosting for your WordPress blog.
Moreover, you can get the best deals with our exclusive discounts and coupons which will save you a good amount of money on your hosting purchase.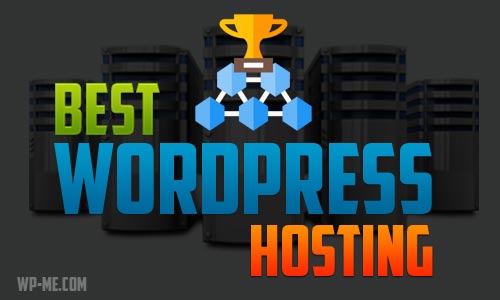 When it comes to choosing a host for your blog, there is nothing such as "best WordPress hosting" but whether it meets the needs of your website or not.
Also, note that a higher price does not necessarily mean higher quality as well.
It is common for WordPress beginners to buy hosting services that exceed the needs of their websites.
For example, some users purchase a hosting package that is intended for a high-traffic website with 50,000 daily visitors while their site gets 1,000 visitors per day or less. While this might be good for performance, you will be paying for resources you don't use or need.
On the other hand, some bloggers do the opposite, especially those who are migrating a high-traffic blog from free blog hosting platforms like Blogger and WordPress.com.
High-traffic websites require special attention when choosing a host. You don't want a traffic spike to take your website down or slow it down.
In most cases, shared hosting won't be enough for such websites. That is why you better use a hosting service that is able to handle high traffic i.e. Managed WordPress hosting and Virtual Private Servers.
Basically, new bloggers whose sites are still getting low traffic rates need to choose the starter plans.
Other bloggers who have medium to high traffic, need to choose the best hosting package that meets their site needs based on their site statistics.
Quick Look at the Best WordPress Hosting Providers
Best Web Hosting Providers for WordPress
The Best WordPress Hosting
Bluehost: Optimized Hosting for WordPress

Bluehost is one of the oldest web hosting companies, it was founded in 1996 and is currently owned by EIG.
When it comes to WordPress hosting, Bluehost is one of the top recommended hosts, they're also one of the few hosting companies actually recommended by WordPress.Org.
Bluehost offers Managed WordPress Hosting, Shared Web Hosting, VPS Hosting, Dedicated Hosting, and Reseller hosting packages.
In 2019, Bluehost announced that their web hosting supports PHP 7 and it is the default on all new WordPress hosting accounts.
Old BlueHost customers and non-WordPress hosting users can also activate PHP 7 from within their hosting panel.
If you need good hosting that has a 99.9% uptime and can handle huge traffic, then you may consider choosing Bluehost to host your WP site.
They offer secure, fast, and reliable WordPress hosting with a knowledgeable 24/7/365 free web hosting support team and 1-click WordPress installation, which makes it super easy to start a WordPress blog on Bluehost in less than 5 minutes.
Basic Plan
50 GB Disc space
Unmetered Bandwidth
1 Website
5 Email accounts
Free SSL certificate
Monthly Price
$7.99
$2.95
Get shared hosting from Bluehost for $2.95 only instead of $7.99 + FREE domain.
HostGator: WordPress Cloud Hosting
HostGator is a well-known web hosting provider that has been around since 2002 and currently hosts more than 8 million domains.
HostGator has been acquired by Endurance International Group, a huge web hosting company that owns brands like Bluehost, HostMonster, Fatcow, JustHost, Ipage, etc.
HostGator offers many services including
Shared Hosting (Linux & Windows)
Managed WordPress Hosting built on a cloud environment
Reseller Hosting
Virtual Private Server (Linux & Windows)
Shared Cloud Hosting
Dedicated Server Hosting
HostGator Cloud WordPress Hosting comes with 1-click WordPress installation, automatic updates, a built-in WordPress Caching system, Advanced Security (daily malware scans), a 99.9% uptime guarantee, daily site backups, and 24/7/365 support.
If you are planning to use HostGator to host your WordPress blog, don't forget to follow our step-by-step guide on how to start a WordPress blog on HostGator.
Starter Plan
Single website
Unmetered Disc space & bandwidth
100k Visits Per Month
1GB CodeGuard Backups
Unlimited Email accounts
Free SiteLock Security
Built on a Cloud environment
Free SSL certificate
Monthly Price
$9.95
HostGator Coupon
$4.98
You can get 50% off HostGator WordPress hosting & 61% off shared hosting + a FREE domain using this coupon
A2 Hosting: Turbo WordPress Hosting
A2 Hosting is an independent US-based hosting company that was founded earlier in March 1999.
A2 Hosting is frequently upgrading its hosting service to provide more stable, and secure hosting services for all needs.
A2 Hosting offers a wide collection of web hosting services for almost all needs.
Their Managed WordPress Hosting service is 3 times faster than regular WordPress hosting and supports 1-click WordPress Installation.
They also offer Shared Web Hosting, Reseller Hosting, VPS Hosting (Managed & Unmanaged), Cloud VPS Hosting, Dedicated Server Hosting, Email Hosting, Ad Management Hosting, eCommerce Hosting, Forum Hosting, Social Network Hosting, Wiki Hosting, Domain Name Hosting and SSL Certificates.
LITE Plan
1 Website
Unlimited Storage & Bandwidth
25 Email accounts
Free SSL certificate
Monthly Price
$7.99
A2 Hosting Coupon
$2.96
Our readers get 63% off A2 Hosting's WordPress Hosting and other A2 Hosting services.
DreamHost
DreamHost is one of the best WordPress hosting providers in the market.
Dreamhost is an extremely well-known hosting company, they have been around since 1997 providing complete hosting services. The company is currently recommended by WordPress.Org for hosting WordPress sites.
They offer many hosting services including shared hosting which is now a Rock-Solid Website Hosting making it 2X Faster than usual shared hosting, and Managed WordPress Hosting (aka DreamPress 2).
DreamPress2 is one of the best optimized hosting services for WordPress Sites & Blogs with one-click WordPress Installs.
Dreamhost also offers Virtual Private Servers (VPS) with SSDs, Fully Managed Dedicated Server Hosting, cloud storage and cloud computing, and of course Domain Name Hosting.
Their custom-built hosting control panel makes managing your hosting account easier than before with a very useful, easy-to-use interface and one-click WordPress install.
DreamHost's website includes a very helpful wiki and a discussion forum.
Another thing that needs to be mentioned is their highly knowledgeable, helpful customer support team.
Shared Unlimited Plan
Unlimited Websites
Unlimited Storage
Unmetered Bandwidth
Automated Daily Backups
Automatic WordPress Updates
No cPanel
Unlimited Email accounts
Free SSL certificate
Monthly Price
$10.95
DreamHost Coupon
$4.95
Save 50% on DreamHost shared WordPress hosting and get a FREE domain name & privacy protection at no additional cost.
InMotion Hosting: SSD WordPress Web Hosting
InMotion Hosting is a top independent web hosting company.
They started offering web hosting services around 2001, and since then they've been growing steadily and became one of the top web hosting providers on the market today.
They're one of the few large, stable, independent hosting companies.
InMotion offers a variety of hosting services including Shared Hosting, VPS Hosting, Dedicated Servers, Enterprise Hosting Solutions, Reseller Hosting, Managed WordPress Hosting, Managed Hosting, Domain Names, Web Design Services, and many other services.
LAUNCH Plan
2 Websites
Unlimited Disk space & Bandwidth
Unlimited Email accounts
Free SSL certificate
Monthly Price
$7.99
InMotion Hosting Coupon
$3.99
Exclusive 50% off InMotion Hosting products & services + FREE domain name for WP-ME.com readers.
GreenGeeks: Green WordPress Hosting
GreenGeeks company offers web hosting for WordPress-powered sites and blogs. They've been one of the first companies to offer PHP 7 Web Hosting.
This environment-friendly web hosting company has been around for 9+ years. GreenGeeks claims to be the World's largest Green website hosting provider.
They serve more than 300,000 websites all over the world – according to their website -.
GreenGeeks offers Shared Hosting, Virtual Private Servers, Reseller Hosting, Dedicated Server Hosting as well as a Drag and drag & drop website Builder.
The company offers 3 shared web hosting plans that include:
Unlimited SSD hosting space, bandwidth, and Email accounts.
Free Domain registration or transfer (for one year).
Free nightly account backups.
1-click WordPress install.
24/7/365 technical support (email & live chat).
Free website migration to GreenGeeks.
Their WordPress hosting plans are the same as their shared web hosting plans. Moreover, they come with a bunch of extra features like automatic WordPress updates, WP security scanning, built-in PHP caching, CloudFlare CDN integration, and more.
On top of that, they have a 30-day Money Back Guarantee, so if you are not satisfied with their service you can cancel and get a full refund.
Ecosite Lite Plan
1 Website
Unlimited Web Space & Bandwidth
Daily Nightly Backups
Automatic WordPress Updates
Free Let's Encrypt Wildcard SSL
Unlimited Email accounts
Monthly Price
$9.95
GreenGeeks Coupon
$2.95
71% OFF GreenGeeks Web Hosting for WP-ME.com readers + a FREE Domain with hosting.
SiteGround: Superior-Performance WordPress Hosting
SiteGround is one of the most popular WP hosting providers. They are currently one of the few officially-recommended WordPress Hosting providers by WordPress.Org.
Their hosting features include automatic upgrades, built-in WordPress caching which offers more speed to your site, and Content Delivery Network.
SiteGround has been growing steadily for the last few years and currently, there are more than 2 million domains hosted on SiteGround Hosting. The company operates 5 data centers across three continents and you have the ability to choose where your website will be hosted.
With them, your WordPress blog will be fast and secure. Also, their support service is one of the best in the industry.
However, since the hosting is shared hosting, it comes with limitations and the biggest limitation of SiteGround shared web hosting is the CPU usage. That is why they mention that their plans are suitable for X number of monthly visits.
So, if you are running a resource-hungry website or medium-traffic website, SiteGround shared web hosting might not be suitable for you. Once your account reaches 100% of the allowed CPU usage, your account will be limited and all websites will go down.
However, you will receive an email when your account uses 90% of the allowed usage as well as another email when you reach 100%.
SiteGround has been using cPanel for years until July 30th, 2019 when they announced that they will no longer be offering cPanel hosting. Instead, they will use an in-house hosting control panel called Site Tools.
However, Cloud Hosting and Dedicated Server accounts, and Spanish and Italian-speaking clients will be excluded.
| | |
| --- | --- |
| Provider | SiteGround |
| Plan | StartUp |
| Site Transfer | Not free |
| Domain | Not free |
| Pricing | Starts at $6.99/mo |
StartUp Plan
10 GB Disc storage
Suitable for 10,000 monthly visits
Unmetered Bandwidth
1 Website
Unlimited Email accounts
Free SSL certificate
No cPanel
Monthly Price
$14.99
iPage: Budget-friendly WordPress Hosting
iPage is one of the oldest and most popular web hosting service providers. It has been around for 19 years since 1998.
With 1+ million websites hosted on its servers, iPage is considered to be a leader in the industry of web hosting. iPage is another well-known brand owned by Endurance International Group.
iPage offers 2 WordPress hosting plans WP Starter and WP Essential. Both plans have unlimited bandwidth, disk space, mailboxes, and daily website backups.
iPage WordPress hosting plans include:
Low-density servers, multiple caching layers, and CDN.
Enhanced website security with strong Firewall and malware detection.
24/7 hosting support.
1-click WordPress install with pre-installed plugins and themes.
99.9% uptime.
iPage is one of the best choices for those who aim to build micro-niche sites to make money from Google AdSense and Affiliate Marketing.
It allows you to host an unlimited number of websites on the same shared web hosting account, and it also offers unlimited hosting service, so you don't need to worry about your hosting resources.
| | |
| --- | --- |
| Provider | iPage |
| Plan | WP Essential |
| Site Transfer | Not free |
| Domain | Free (1 year) |
| Pricing | Starts at $1.99/mo |
WP Essential Plan
Unlimited Websites
Unlimited Bandwidth & Storage
Customized Control Panel
SiteLock Professional Security
Unlimited Email accounts
No cPanel
Fewer Customers on the server
Caching and CDN
WordPress Expert Support
Free SSL certificate
Monthly Price
$10.49
Conclusion: Which is the Best choice for Hosting a WordPress Site?
Choosing the best hosting for WordPress does not necessarily mean picking a famous or pricey hosting provider.
But it is all about choosing the best fit for your website needs and your pocket as well.
If your site is still small and Shared Hosting can handle it, go on and buy shared web hosting. If it needs a Managed WordPress Hosting then buy it, similarly, if your site needs a Virtual Private Server (VPS) or a dedicated server, go for it.
Simply, buy the best fit for your website that does not hurt your budget as well!
WordPress Hosting FAQs
✅ Does WordPress provide hosting?
No, WordPress.Org (the self-hosted WordPress) does not come with hosting. So, a web hosting service is needed to install WordPress on.
✅ Can you create a WordPress site without hosting?
✅ Does WordPress cost money?
WordPress itself is free and open source. However, you still need to pay for hosting your WordPress blog and for the domain. And if you decide to use a premium theme and plugins, that would cost you too.
If you want to share your experience with your WordPress Hosting provider, feel free to join the discussion below!