There are 45,000+ Free WordPress Plugins available for download from the WordPress.org Plugin repository with 1.3+ billion total downloads and counting, plugins expand the functionality of WordPress and gives you the ability to turn WordPress into any Content Management System (CMS). Thats one of the reasons Why WordPress is the best Content Management System and is being widely used. In this article I will share a list of the Best Free WordPress Plugins of 2016 that your blog need with their direct download links.
Top 10 Free WordPress Plugins
10. WP-PageNavi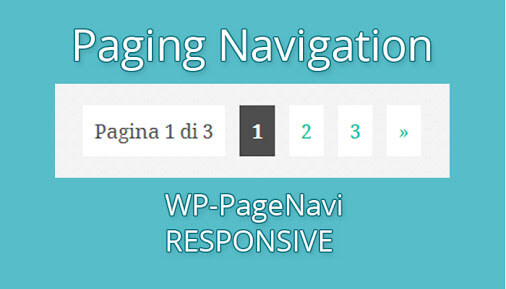 WP-PageNavi adds a more advanced paging navigation interface to your WordPress site. It provides the wp_pagenavi() template tag which generates fancy pagination links. With 1+ million Active installs and +7 million total downloads, it is considered one of the most popular Free WordPress Plugins.
9. WooCommerce

WooCommerce is simply the best free e-Commerce WordPress plugin out there. WooCommerce allows you to turn your WordPress-powered website into an online store where you can sell anything. The plugin is built to integrate seamlessly with WordPress and does not require coding or technical knowledge to work. WooCommerce gives you complete control over your online store.
The plugin has hundreds of free and premium WordPress extensions, and it is now the most used eCommerce platform with 30%+ of all online stores powered by it.
8. Google XML Sitemaps

This plugin is rated as the best Free WordPress plugin on the WordPress.org plugin repository. Google XML Sitemaps will generate a special XML Sitemap that can be submitted to search engines like Google, Bing, and Yahoo to allow crawlers to better index your WordPress site.
The plugin will include all your WordPress site pages as well as custom URLs. Another important feature in it is that the plugin automatically notifies search engines every time you create new post so that your site's new content is indexed quickly.
7. Wordfence Security

Wordfence is the most downloaded free WordPress Security plugin. Although it offers a premium WordPress security plan, Wordfence free plan offers a very good security level by protecting your site from hacks and malware. Wordfence features include WordPress Firewall, Blocking Features, Enhanced Login Security, Security Scanning, WordPress Caching Features etc.
6. All In One SEO Pack

All In One SEO Pack is the strongest competitor for Yoast SEO (I will talk about Yoast SEO later in this article) and it is one of the most downloaded WordPress plugins with +28 million downloads. All In One SEO Pack optimizes your site for search engines and has many useful features like XML Sitemaps, Advanced Canonical URLs, Google Analytics support etc.
5. Akismet
Akismet is a plugin for checking your blog comments for spam comments. The plugin comes automatically with WordPress and there is no need to install it unless you removed it. Akismet requires activation in order to start working, you can activate the plugin by entering the API key. Akismet Keys are free for personal blogs and if you runs a commercial or a business website there are also paid subscriptions.
4. Contact Form 7

Every website include a contact form in order to allow visitors to send messages and feedback, but WordPress does not come with a built-in contact form. Contact Form 7 plugin helps you to add a contact form in any post or page and gives you the ability to customize your contact form and mail contents as well.
The form supports Ajax-powered submitting, CAPTCHA to protect from spam, and also supports spam filtering by Akismet and other useful features that you will discover when you use it. The plugin is so simple and does not require coding knowledge.
3. Jetpack

Another free, feature-full plugin is Jetpack by WordPress.com which takes your WP site to the next level. This amazing plugin brings the power of WordPress.com to your self-hosted WordPress website.
Jetpack features include Site stats & analytics, Automatic social network sharing, Related posts, Enhanced distribution on WordPress.com, protection from brute force attacks, 24/7 Uptime monitoring, Automatic plugin updates, high-speed CDN for images and more useful features.
Besides the free plan, there are paid Jetpack plans that include Website backups, malware scanning, video hosting and more.
2. W3 Total Cache

With 1+ million active installs and rank of 4.3/5 W3 Total Cache is nearly the best free WordPress caching plugin out there. WTC is not only a simple caching plugin it is a little bit more advanced than WP Super Cache and has many settings for advanced WordPress users. W3 Total Cache is authored by Frederick Townes was the Founding Chief Technical Officer of Mashable.
Althuogh WTC is intended to improve your site performance, but in some cases it may cause problems and even display a blank white page. So you need to configure W3 Total Cache settings correctly in order to make it work without problems.
1. Yoast SEO WordPress plugin

Yoast SEO plugin is one of the best WordPress plugins every WordPress site need. Yoast SEO is a plugin for enhancing WordPress Search Engine Optimization, and writing a better content. This amazing plugin is nearly mandatory for every WordPress blog/website and it is used by almost all WordPress users.
Although WordPress is one of the best SEO-optimized platforms, WordPress SEO plugin by Yoast improves it more. The plugin helps you rank your website higher on google and other Search engines, by handling many important technical stuff and also helps you write better content. Another thing that Yoast WP SEO plugin provide is page analysis, XML Sitemaps, built-in Breadcrumbs functionality, etc.
Conclusion
The above list includes 10 of the most popular free plugins for WordPress which every WordPress user need in order to build a good WordPress site. As we all know that plugins increase the functionality of WordPress and add more and more features to it. So if you liked any of the free WordPress plugins above, install it and start using it on your WordPress blog/site.