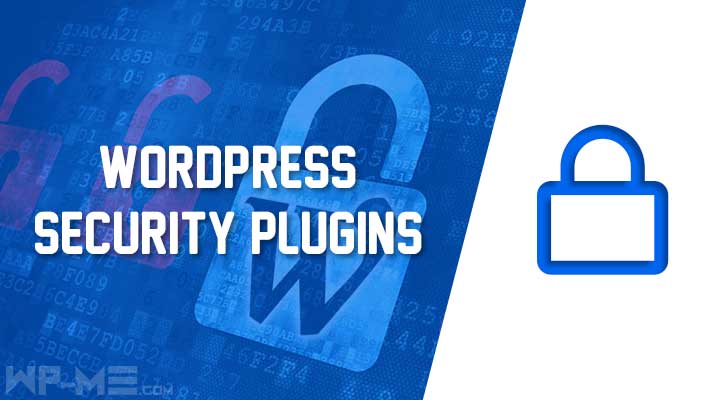 WordPress is the most popular content publishing platform and is being used by millions of websites around the globe. Due to its popularity, hackers are very interested in hacking websites that use WordPress.
WordPress itself is very secure and once developers find a vulnerability, they push an update to patch it.
Usually, WordPress sites are hacked through third-party WordPress plugins and themes. There're also other factors that can be used to hack WordPress. Here are some of them:
WordPress Hosting server vulnerabilities.
WordPress plugin security.
Theme security.
File permissions.
WordPress database security.
FTP vulnerabilities.
Weak passwords.
Users permissions.
Your computer security.
And more…
Your website security is critical, and you must keep your WordPress website secured as much as possible.
Just imagine what will happen if your website gets hacked; private info of you and your website users/customers will be stolen, and many hours of your work will be missed up with. So you must take care of your WordPress installation security.
In order to make WordPress secure, you need to take care of many things. To help you with that we've done our research and gathered a list of most used WordPress Security plugins.
Here are the best WordPress Security Plugins that you can use to add an extra layer of security to your website.
Best WordPress Security Plugins
1. WordFence WordPress Security plugin

WordFence is the most downloaded WordPress security plugin with 1+ million active installs to date. It is a full-featured, powerful, and constantly updated security plugin for WordPress.
This plugin provides protection from hacking, malware, malicious traffic, and more features that make WordFence one of the most powerful free WordPress security plugins.
Here are some WF features that add extra WordPress Security layer
WordPress Firewall.
Blocking Features.
Security Scanning.
Login Security.
Monitoring Features.
Multi-Site Security.
Major Theme and Plugins Supported.
IPv6 Compatible.
WordFence also has a premium API key that adds extra features like country blocking, scheduled scans, premium support, and 2-factor authentication that allows you to sign in to WordPress using a password and your cellphone.
The premium plan also checks if your website IP is being used for spamming.
2. iThemes Security (formerly Better WP Security)
iThemes Security is a WordPress security plugin developed by the known WordPress theme and plugin developer iThemes. This free security plugin for WordPress gives the user more than 30 ways to protect his WordPress site.
Both beginners and experienced WP users can use this plugin. On one hand, it comes with 1-click installation for easy setup of the plugin, on the other hand, its advanced security options can be easily configured from the dashboard.
iThemes Security protects WordPress sites by fixing common security vulnerabilities, helps users choose strong passwords, stop automated attacks, and more security features. There is also a security checklist in the plugin dashboard for easier maintenance.
iThemes Security is a freemium WordPress security plugin, which means it has a premium version that includes extra features that are not shipped with the free iThemes version.
3. Sucuri Security WordPress plugin
Sucuri is a well-known authority in the industry of WordPress and Website Security, their WordPress Security plugin is a scanning and monitoring tool for WordPress.
This free WordPress Security plugin has 4 main features: Security activity auditing, Remote Malware Scanner, File integrity monitoring, and Overall WordPress Security Hardening.
This free security plugin is meant for experienced users and developers as it requires an understanding of codes and files within WordPress.
Also, remember to use this plugin with another WP security plugin like WordFence or iThemes Security in order to have the best security level.
4. MalCare Security and Firewall
Another interesting free security plugin for WordPress is MalCare Security and Firewall. As the name suggests, the plugin is both a security plugin and a firewall. It also comes with a built-in login protection system that protects WordPress admin dashboard from Block brute force login attempts.
The plugin's malware scanner scans your site's code against 100 signals of malicious code. These malware scans are performed automatically on a daily basis.
You can also perform a manual scan anytime easily with a click of a button. Moreover, the plugin keeps track of file modifications to detect the malicious activity of malware and viruses early.
MalCare free WordPress plugin also includes an intelligent, rule-based firewall. The firewall monitors all traffic including visits, login attempts, and errors, and stores them in the database.
MalCare servers collect the data on regular intervals from all websites, analyze it, and use it to prevent attacks on the websites on their network.
The good thing is, most of the work is done on MalCare's end, not your end. By performing security processes on MalCare servers, the plugin will not affect your website's performance and speed.
Moreover, if you need more features you can use MalCare's premium security service that comes with automatic malware removals, integrated offsite backups, and more.
5. All In One WP Security & Firewall
All In One WordPress Security & Firewall plugin is one of the most preferred WordPress Security plugins for beginners. Thanks to its user-friendly interface that makes configuring its security options easy.
This free security plugin for WordPress will improve your site security a lot by adding a powerful firewall that prevents malicious scripts from changing your WordPress code.
The firewall will also block fake Google bots from crawling your website and can prevent hot-linking of your website images.
In addition to the firewall, the plugin has powerful security features like login lockdown to prevent an IP address from guessing your password by continuously making failed login attempts "Brute Force Attack".
It also has a very useful tool that helps you create a strong password for your account.
6. Shield Security: Protection with Smarter Automation
Shield Security is a free security plugin for WordPress that has a high rating on WordPress.org's plugin directory.
The plugin focuses on being as silent as possible by lowering alerts and notifications to the minimum and automating most of the functions. It comes with a guided configuration wizard that makes setting Shield Security plugin as easy as possible.
Shield Security plugin features include
Protection from Automatic Brute-Force attacks done by bots by limiting login attempts
Automatically blacklists offending IP addresses
Detection of malicious file changes by scanning WordPress core files
Built-in Automatic SPAM protection
2-Factor Authentication via email and Google Authenticator app
7. Cerber Security, Antispam & Malware Scan
Another high-rated free security plugin for WordPress is Cerber. The plugin can secure your WordPress blog by limiting login attempts, scanning your site files, and folders for malware.
Cerber Security also comes with file integrity checker, Two-Factor Authentication, scheduled scans, protection form SPAM and Bots, IP Black/White lists, and much more…
8. Limit Login Attempts Reloaded
Brute force attacks are one of the most popular attacks on websites including WordPress sites.
It relies on attempting to log in using multiple usernames & passwords hoping to eventually guess a correct username/password.
The most effective, easy way to protect your website from brute force attacks is to limit the number of login attempts.
Unfortunately, WordPress, by default does not put any limits on the number of login attempts.
That is when a Free WordPress security plugin like Limit Login Attempts Reloaded comes into play.
In a nutshell, the plugin allows you to specify a certain number of login attempts in a specific duration that a certain user (IP address) can make.
Plugin features include whitelisting/blacklisting of usernames and IPs. You can also enable lockout logging to keep track of failed login attempts. There is also an option to get notified by email when a user is locked out.
Moreover, when the user fails to log in, Limit Login Attempts Reloaded Informs the user about the lockout time and remaining retries.
9. Bulletproof Security Plugin
Bulletproof Security WordPress plugin protects your WordPress website/blog by adding a powerful firewall, protecting Database & backing it up, and protecting from Brute Force Login Attacks.
It also scans the .htaccess file for malicious codes that may affect website speed and security.
Bulletproof Security plugin is easy to set up thanks to its one-click install wizard, besides that you can also configure its advanced options by activating manual mode.
10. Brute Force Login Protection
This one-purpose WordPress security plugin protects your website against Brute Force Login Attacks by blocking the attacker IP address for a specific period of time using the .htaccess file.
11. Two Factor Authentication
Password-only login is not the most secure way to login to WordPress.
Two Factor Authentication WordPress plugin provides a simple, easy way to secure your WordPress login process by enabling 2FA.
WordPress TFA plugin supports TOTP + HOTP protocols, which means it supports Google Authenticator, Authy, and other TFA apps.
When you and editors want to login to WordPress, you need to enter the correct username and password and enter the one-time code from the authenticator app in order to be able to access the WordPress admin dashboard.
12. Google Authenticator
Google Authenticator is the last WordPress security plugin on our list. It adds two-step or two-factor authentication to WordPress, instead of signing in using username and password only, another method of authentication is done for every new device such as a text, voice call or a mobile app.
This second authentication method is required once per device, so you need to do it one time per device. The plugin also supports security keys plugged in the USB port.
13. WP Antivirus Site Protection
As the name suggests, WP Antivirus Site Protection WordPress plugin is meant to protect your site against viruses, and malware.
This free security plugin for WordPress scans all your WordPress installation files to detect malware, worms, spyware, backdoors, hidden links, rootkits, adware, Trojan horses, fraud tools and removes them.
This plugin scans your site files using Siteguarding.com API against the daily-updated virus database. When the plugin detects any threat it displays it in the WordPress Admin dashboard and will also send an email to you if you want.
Final Words on WordPress Security Plugins
Your website security is your own responsibility, and you must work hard to make your WordPress installation as secure as possible.
You should keep WordPress, plugins & themes up to date and you should use strong passwords. Also, don't install themes or plugins from untrusted sources.
To keep WordPress secure you need to use at least one WordPress security plugin to add more security layers to your WordPress website/blog and above we listed the most used Security plugins for WordPress.
Don't Rely on Security Plugins Only
Don't rely on security plugins only to secure WordPress. There are many things to consider in order to make your website secure, here're some things to consider:
Always Keep WordPress, plugins, and themes up to date.
Use a good WordPress hosting company.
Use strong passwords.
Take WordPress backup regularly.
Don't install WordPress plugins or themes from unknown or untrusted sources.
Take care of permissions you give to your website users, authors, and editors.
Secure your computer.
WP Security Plugins FAQs
Here are some of the frequently asked questions about security plugins for WordPress with WP-ME.com's answers to them!
✅ What is a WordPress security plugin?
A WordPress security plugin is a WordPress addon that helps you protect your WordPress blog by fixing some vulnerabilities and preventing some attacks.
✅ Do I need a WordPress security plugin?
In a nutshell, Yes you do need to use at least one WordPress security plugin to protect your website with ease.
✅ Can WordPress be hacked?
"No System Is Safe" and WordPress is not an exception. However, WordPress itself is very secure. Statistics show that 41% of hacked WordPress sites get hacked through WordPress hosting vulnerabilities, 29% via theme, 22% via a plugin, and 8% because of weak passwords.
✅ Are free WordPress security plugins enough?
Although, free security plugins are enough for most WordPress sites, you might need a paid service if you're looking for advanced features like off-site malware scans and backups.
---
Can't see your favorite WordPress security plugin on the list?
Feel free to let us know using the comments below!