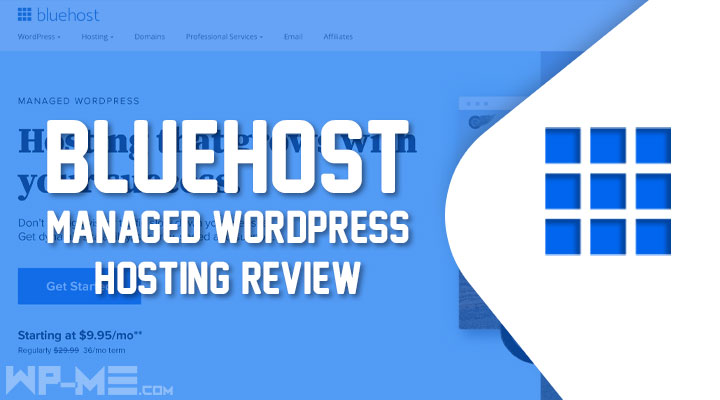 Planning to use Bluehost Managed WordPress Hosting service?
WP-ME.com team purchased it and have been testing it for a long time, and here's our experience with Bluehost's Managed WordPress so far…
We are going to unbiasedly review this hosting service so that you can decide whether it will be the new home for your WordPress website or not.
But first, let's take a quick look at Bluehost..
Bluehost is one of the oldest and most popular web hosting providers. Bluehost was founded by Matt Heaton in 2003 and later in 2010, it was acquired by Endurance International Group (EIG).
Bluehost is currently, hosting 2+ million websites and it is well-known for hosting WordPress sites. This Utah-based provider offers a wide range of web hosting services for all needs.
Bluehost services include:
Managed WordPress Hosting (aka Managed WP)
Virtual Private Servers
Cloud Sites Hosting (discontinued)
Dedicated Hosting
Domain name registration
One of the popular hosting services offered by Bluehost is Managed WordPress Hosting.
Bluehost Managed WordPress is a fully-managed hosting service for WordPress websites. Bluehost Managed WP is built on SSD servers with a powerful caching layer and comes bundled with a full list of features and tools that make running a WordPress blog easier for beginners.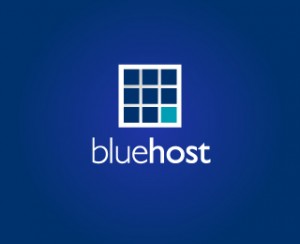 There are lots of Bluehost Managed WordPress Hosting reviews on the internet.
They almost covered everything about Bluehost's Managed WordPress Hosting.
What makes this review from WordPress Made Easy different is that we're going to review the features of the service in detail.
That would allow you to decide whether Bluehost Managed WordPress is the right hosting service for your website or not.
Moreover, you will be able to save money a good amount of money on your hosting purchase by using our exclusive Bluehost coupon.
Ready to host your WordPress blog with Bluehost?
Don't forget to use our EXCLUSIVE coupon to get 67% OFF Bluehost hosting & FREE Domain for Life?
Managed WordPress Hosting
Creating a WordPress blog is not rocket science anymore, even my grandmother can start a WordPress blog.
WordPress can run on any hosting environment that supports PHP and MySql even a local server such as AppServ or Wamp Server can do the job.
Yet, local hosting as well as free WordPress hosting should not be used for live websites and may be used for learning and development purposes only.
If shared web hosting can't handle your website's usage and looking for a powerful hosting service for your WordPress blog. Then, managed WP hosting is probably the answer!
Managed hosting is more powerful than regular shared hosting and comes with some handy tools that make it easier to run and manage websites.
There are some known managed WordPress hosting providers out there and Bluehost is among them. Bluehost's managed hosting for WordPress sites was introduced in the beginning under the name "Optimized WordPress Hosting", later, its name was changed to "Bluehost WP Pro".
By the end of 2020, they reintroduced the service under the name "Bluehost Managed WordPress Hosting".
When you are in the market shopping for a managed hosting solution for your WordPress blog, Bluehost should be on your list. It is one of the highly-recommended hosting services for large and medium WordPress sites.
Psst!
Do you know that Bluehost offers WP-ME.com readers an exclusive deal that includes 67% OFF the price + a FREE Domain name?
Would you like to get this exclusive offer?
Bluehost & WordPress
Bluehost has always been one of the recommended WordPress hosting providers by WordPress.org.
Since 2005, Bluehost was the only officially-recommended WordPress host until recently when other providers like SiteGround and DreamHost joined the recommendation list too.
Here's what they say that about Bluehost:

Bluehost Managed WordPress Hosting
Optimized Hosting for WordPress
After we reviewed Bluehost's WordPress hosting, we've found that this hosting package is well optimized for the WordPress platform, as they use custom servers to host your WordPress site or blog.
Those servers are better and powerful than shared hosting and provide faster loading speeds and less downtime even if you have a heavy-traffic website.
Bluehost team has been working on building an ideal hosting platform for WordPress for years – says Bluehost.
WordPress Hosting Security
Bluehost offers secure WordPress hosting so you don't have to worry about your blog security with them as they integrate powerful SiteLock features including SiteLock Security, Advanced CDN, and SiteLock WAF.
Also, the hosting platform makes sure your account is isolated from other accounts, unlike shared hosting where your account can be hacked if another account on the same server is hacked unless the hosting provider offers an account isolation feature.
Bluehost Managed WordPress Plans
WP Pro comes in 3 different plans, Build ($9.99/mo), Grow ($29.99/mo), and Scale ($49.99/mo).
All BH Managed WordPress Hosting plans support hosting a single WordPress website and come with a WordPress staging environment.
They also come packed with Free SSL, automatic WordPress updates, daily scheduled backups, Malware Detection and Removal, Free domain name & WHOIS privacy and much more
The prices might seem higher compared to their shared web hosting.
However, this is a managed hosting service and not a regular shared hosting. So, if you just want an affordable web hosting for your WordPress blog, you probably should use a good Shared WordPress hosting.
Want to host your WordPress blog on Bluehost?
Don't forget that Bluehost gives WP-MEcom visitors an EXCLUSIVE discount + a Domain name for FREE.
Click Here to Claim This Offer
Bluehost Managed WordPress Hosting Resources
Bluehost's Managed WP Hosting is built on a custom enhanced web hosting infrastructure with SSD storage, Multi-layered caching, staging environments, WP-CLI/SSH access, free WordPress website migration, and more…
All those things make Bluehost managed WordPress hosting one of the best hosting services available for hosting WordPress blogs and websites.
Ease of use
Bluehost uses the standard cPanel with an enhanced interface, which is so far one of the most easy-to-use hosting control panels.
Almost all shared hosting companies use cPanel, which provides an easy interface to manage your hosting from one place. In fact, cPanel will make managing your hosting account easier than you ever imagined.
The enhanced cPanel will help you create a WordPress site in less than 1 minute thanks to their one-click installer tool. That tool will allow you to set your WordPress blog up without writing a single line of code.
Additionally, Bluehost Managed WordPress comes with a custom central dashboard to manage and control your hosting account, WordPress, SEO, social media from one place.
Bluehost Customer Support
Another very important point that differs from a hosting provider to another is customer support quality.
Bluehost has a good web hosting support service. If we compare their support to managed WordPress hosting market standard, Bluehost's would be rated 4 out of 5.
Bluehost support is available 24/7 via live chat, email, tickets, or telephone. In most cases, the waiting time is 5-30 minutes.
Moreover, higher plans of Bluehost Managed WordPress hosting include Blue Sky, a professional WordPress support service for free.
However, it is hard to track support quality since it differs from a customer to another and from a support agent to another.
Get Started with Bluehost Managed WordPress Hosting
Visit Bluehost's Managed WordPress hosting, choose the hosting plan that suits you well and start a WordPress blog on Bluehost using their 1-click install tool.
What are you waiting for?
Go ahead… Start WordPressing right now!