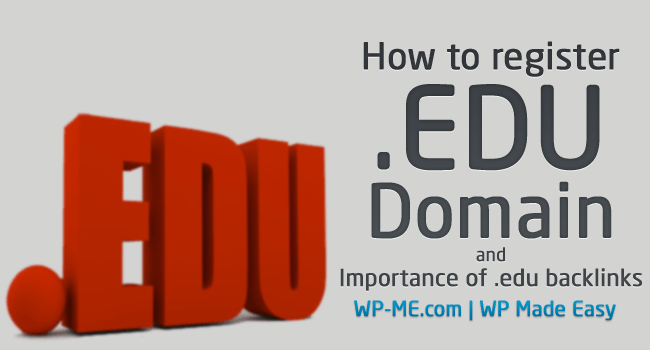 No one can deny that .edu domains is one of the most professional Top-Level Domain (TLD). It was implemented early in April 1985 and only Six universities were the initial registrants at theat time. In this post you will know how to register a .edu domain name and the eligibility requirements for getting a .edu domain, also you will know importance of getting a back link from a .edu site.
.EDU Domain Registration?
.edu domain registration is limited to United States post-secondary institutions that are fully accredited  and recognized by the U.S. Department of Education this includes National schools and international schools which Nationally Recognized Accrediting Agencies.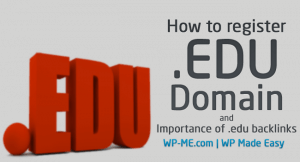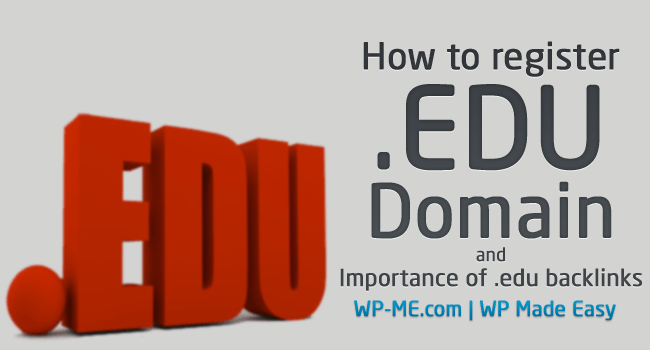 Although edu domain registration is not limited for U.S. schools ONLY, you need to be Nationally Recognized Accrediting Agencies in order to be eligible for registering a .edu domain.
For those who are not a U.S. residents or institutions but institutionally accredited by one of the Nationally Recognized Accrediting Agencies and meet an US institution qualifications, they can contact [email protected] and apply for a .edu domain.
Importance of EDU back links for SEO
.edu back links is very important for SEO as getting a back link from a .edu website is very important to increase your site page authority and ranking higher in Search Engine Results Pages (SERPs). And getting a one back link from a site with .edu domain is better than getting many back links from sites with .com or .net back links. Search engines in general and especially Google will consider that your site content is very useful when your link is listed in a .edu site (i.e. Universities, Educational Institutions etc..) as Google considers these websites as an official websites who will never link to weak, useless websites so you can imagine how your site rank will be affected after getting a back link from an .edu site.